Home Improvement Santa Monica, CA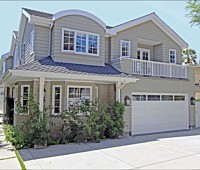 Our past clients in Santa Monica, Beverly Hills, Los Angeles, and nearby California cities can attest to our skills and expertise as home improvement specialists. In fact, we have become the leading company in these areas and our ever-growing list of clients is one proof to it. We provide exceptional results for every top dollar paid to us, and we strive to always be the one company that can guarantee clients with great results.
If you're curious about our processes or how we do our stuff, please feel free to connect with us today.
When to Improve Your Home?
We have been helping homeowners in Santa Monica and nearby cities improve the aesthetics and functionality of their homes. However, there are still a lot of homeowners who can't decide whether to venture into a home improvement project. If you are one of them, let our experts help you in the decision making process.
Please take a look at some of the reasons why you need to start a home improvement project soon:
Cramped interior space. If you're already finding it troublesome to move around in your kitchen or living room due to limited space, we can create more legroom for you and your family.
Need more space for other members of the family. Got a new baby to welcome? Or perhaps a new in-law to join your family? We can offer the perfect solution by adding more rooms to accommodate everyone in your growing family.
Adding new features and amenities. Do you need your own private library or study room? Or maybe you desire an entertainment area to enjoy relaxing times with your loved ones? We can offer you the chance to enjoy your desired amenities and features to make your home a much enjoyable place to live.
Safety issues. Maybe the doors in your home are not as burglar proof anymore? Or you need some safety features such as alarms to keep your home safe from intruders? We have the right solutions to make you feel totally secure inside your home by adding the right safety devices and features.
Aesthetic lift. If you want a more stunning appeal for your home or if you feel that it's already outdated in the looks department, our crews can provide the facelift that you desire for your home. Whether you want a modern touch or you prefer a classic feel, we'll have your desire covered.
The Right Home Improvement Company to Hire
RLD Homes, Inc. is the perfect home improvement company to hire if you wish to be assured of positive results. For one, we are absolutely hands on in every project, big or small. We always ensure that one project is satisfactorily completed before proceeding to the next. Moreover, we employ only licensed and expert crews who know their craft well. We also have access to the best supplies and materials so getting your desired look and functionality will be easy. We use premium products in all our handled projects to give you long lasting features and amenities.
Guaranteed Excellent Results
If you want to be sure that you'll getting the results that you need, hire RLD Homes, Inc.  We're among the very few home improvement specialists in Santa Monica, CA who can offer commendable outcomes no matter how complex or simple the task at hand.
Call us today and let us talk about how we can improve your home.